Council News & Information
Subscribe to posts
T
he SCHS StuCo is sponsoring our first Red & Blue day for the 2020-2021 school year in celebration of the return of all Fall sports!   We want to be sure to include all students and provide a method for all students to be counted.  If you are a face-to-face student, you will be counted in class at school on Friday in the traditional method.  If you are a virtual student or a student that attends St. Clair County Tech you can complete the following form to be counted. 
This form MUST be submitted not later than 10:30 AM on Friday, September 18!
If you are new to SCHS, what counts as Red & Blue is explained in the slide show below!
GO RED!  GO BLUE!  GO SAINTS!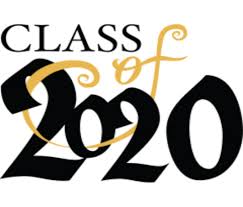 This ballot contains the names of the students who received the
most nominations in each category for Senior Mock Awards 2020. The number of nominees varies based on the distribution of the nominations, some categories many students were nominated, other categories only a select few were nominated.
PLEASE COMPLETE THIS BALLOT BY FRIDAY, FEBRUARY 07, 2020!
Log into your East China account to complete the ballot!
The Senior Mock Awards 2020 will be held at the
East China Performing Arts Center
Wednesday, March 11, 2020 at 7:00 PM!
Please take this short student survey to help us select our theme for the Winterfest Dance on February 22, 2020!  The Suvey closes on Wednesday, January 22