Council News & Information
Subscribe to posts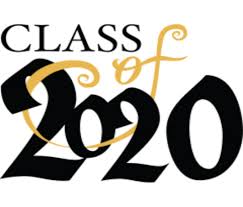 This ballot contains the names of the students who received the
most nominations in each category for Senior Mock Awards 2020. The number of nominees varies based on the distribution of the nominations, some categories many students were nominated, other categories only a select few were nominated.
PLEASE COMPLETE THIS BALLOT BY FRIDAY, FEBRUARY 07, 2020!
Log into your East China account to complete the ballot!
The Senior Mock Awards 2020 will be held at the
East China Performing Arts Center
Wednesday, March 11, 2020 at 7:00 PM!
Please take this short student survey to help us select our theme for the Winterfest Dance on February 22, 2020!  The Suvey closes on Wednesday, January 22
LINK TO THE MUSIC TRIVIA SLIDE SHOW IS
https://docs.google.com/presentation/d/1Q0C6Zj2ESlOVxuPojDnkY6QzLSGI7U_4ejj1TfzAoG8/edit?usp=sharing
Please give us your feedback on how much country music you would like to dance to at the Hoedown on Friday, December 13, 2019!  Plus other types of school appropriate music you would like to hear.  
We appreciate any feedback you can give us!  Thank YOU!
Due to the current weather situation and the consistent projection of 90% rain between 5:00-8:00 PM - the decision has been made to cancel the parade for this year (first in over 50 years!).   The parade will not be rescheduled.   
Join us at the football game on Friday night at 7:00 PM!
The Queen and King will be crowned at halftime!
Use a line sheet of paper
Put your 3rd hour teacher's name on the paper
identify the TITLE and the ARTIST for each of the songs
Send your completed answer sheet to Mr. Eb's room by the end of Seminar 
THREE classes will be drawn from those classes that had the most correct answers!
Prizes will be delivered to winning classes on Tuesday!
This year we are asking student that would like to participate in our spirit assembly games to sign up in advance! This will reduce the amount of time it takes to run a game at the assembly and allow us to fit more into our assemblies.  We also hope this will diversify and increase the number of students that get acchance to participate in our assemblies. 
THE GAMES ARE EXPLAINED ON THE VOLUNTEER FORM!